Two new employees join Akridge staff
Akridge & Akridge Chiropractic welcomes two new employees to its staff.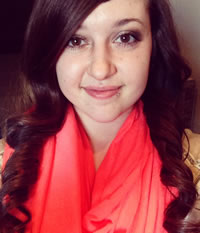 Bailey Morrison, 19, joined the staff in October 2013 as a chiropractic assistant. She had been a patient since August, and when an opening came up, she applied.
As a chiropractic assistant, Bailey helps set people up on their STEM treatments and remove the connections. She also helps with work at the front desk, cleaning, and other duties as needed.
"This is such a laid-back job," Bailey said. "It's like a family. We all work really well together. It's such a comfortable environment to be in."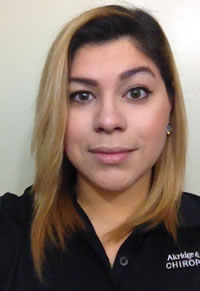 Angie Rodriguez, 27, is the new receptionist at Akridge & Akridge Chiropractic. She joined the staff in early February 2014.
Angie said she has always enjoyed working in the medical field. She got her start by filling in for a friend at a physical therapy office, and her career took off from there. In May, she will celebrate her 10th anniversary of working with chiropractors.
Her biggest adjustment in her new role is working with Apple computers, she said. "The rest is very familiar."
Angie says the best part about her new job is the positive environment. "Everyone is so fun, and we help each other out. I am happy to work here. I love what I do."
Kathy Edison, the previous receptionist, is still on staff. She is now handling insurance claims and questions for the office.