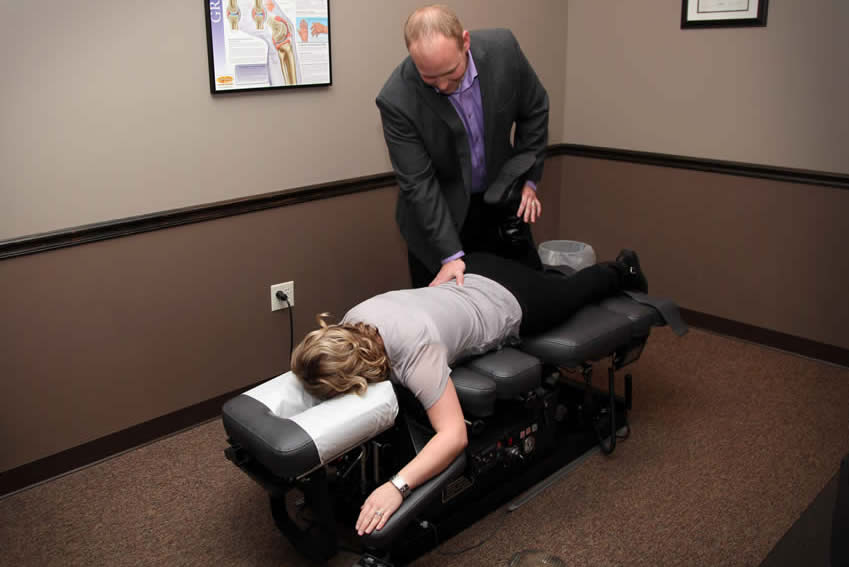 Chiropractic is a health care profession that focuses on disorders of the musculoskeletal system and the nervous system, and the effects of these disorders on general health. Doctors of chiropractic — often referred to as DCs, chiropractors or chiropractic physicians — practice a drug-free, hands-on approach to health care that includes patient examination, diagnosis and treatment.
In addition to their expertise in spinal manipulation/adjustment, doctors of chiropractic have broad diagnostic skills and are also trained to recommend therapeutic and rehabilitative exercises, as well as to provide nutritional, dietary and lifestyle counseling.
Here at Akridge and Akridge Chiropractic we practice a variety of time tested, research-based techniques that provide the greatest improvement while maintaining comfort for the patient. These techniques include:
Diversified.
Thompson.
Cox Flexion/Distraction.
Activator Methods.
Logan Basic.
Chiropractic Care can help with:
Back pain
Neck pain
Joint pain
Foot pain
Arthritis (including rheumatoid)
Pregnancy-related pain
Sciatica
Headaches and Migraines
TMJ (jaw) dysfunction
Sports injuries
Work injuries
Numbness/tingling/weakness of the extremities
Thoracic outlet syndrome
Disc problems (bludging discs, compresses discs, inflamed discs, slipped discs etc.)
Carpal tunnel
Neck Injuries such as Whiplash
Running related injuries (TFL or IT band syndrome, shin splints, knee pain, etc.)
Plantar fasciitis
Many others
Akridge and Akridge offers two locations for chiropractic care in Elkhorn and Bellevue. If you are interested in feeling better, contact us today!