Newborn chiropractic care
It is natural for parents to fear the chiropractor for their babies. Most people believe that getting a chiropractic adjustment can mean a lot of pressure and cracking. There is no reason to fear that (even for adults) because at Akridge & Akridge Chiropractic, we use a variety of techniques for adults and children.
Newborn chiropractic care – what is its use?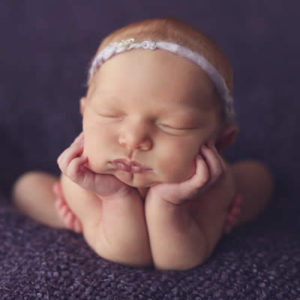 We do not take the same approach for adjustments for babies that we take for adults. Instead, adjustments for infants are gentle and many times are unnoticed by the baby.
Newborn chiropractic care can help relieve the following:
Ear infections and earaches
Colic and acid reflux
Torticollis – or what grandma called a crick in the neck
Feeding and breastfeeding/latching issues
Newborn chiropractic care for babies keeps children healthier because their nervous system and immune system are both supported. If you are concerned about whether you should take your child to a chiropractor, then you should talk to your child's pediatrician. Most pediatricians agree with newborn chiropractic care, or at least recognize there are minimal risks involved with chiropractic care.
Newborn chiropractic care is gentle – not harsh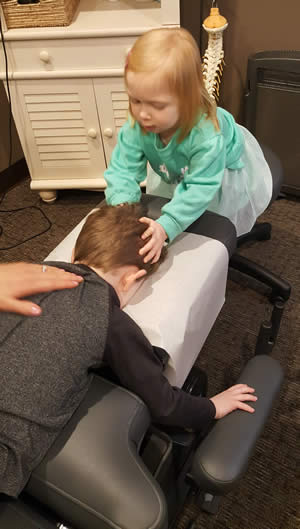 As a parent, you might worry that if you take your baby to a chiropractor that someone will start pressing down hard on your child's delicate back. Seeing someone working on the back of your baby without understanding the process could trigger your protective instincts. The practice of newborn chiropractic care involves using a very gentle type of treatment that carefully manipulates your baby's spine without causing injury or harm.
At Akridge & Akridge Chiropractic we use specialized adjustment instruments and low-force techniques. We work mildly and soothingly. And we target specific areas along your baby's spine that appear abnormal. We will not treat the cause of your child's health problems. But we will directly help reduce the stress posed by a misaligned spinal column. This treatment allows your baby's body to function properly and heal more quickly.
As a mother herself, Dr. Lacey is a great resource for being able to talk to another mom with young children who may have experienced the same fears and doubts that so many mothers have regarding their newborns. And Dr. Craig and Dr. Sharkey are both fathers who have adjusted their children from the time they were born. Both excellent resources for moms or dads who might be concerned about what an adjustment looks like for infants.
Older children
It seems technology is everywhere and kids of every age spend time with screens. This is leading to a condition called "text neck." This condition arises in kids who spend excessive amounts of time looking down at a screen and they end up with their heads in front of their shoulders, having lost the normal, healthy curves of their neck. Chiropractic can help kids improve their posture and reduce the pain and headaches that accompany too much screen time.
And on the flip side, some kids are extremely active. And we have all seen our kids spill, tumble, fall, jump, crash, and just be kids. In the course of all that activity, their spines take wear and tear like anyone else. Chiropractic helps to restore normal joint mobility and alignment to make sure that kids can maintain their active lifestyle while keeping their muscles and joints moving like they should be.