On your first visit we will be sure you feel comfortable, and help put to rest any fears or reservations you may have.

First Visit: A Message from Dr. Lacey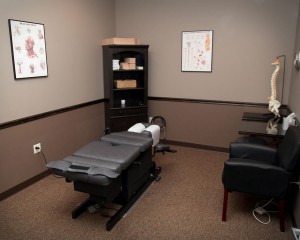 "It's scary trying something new!  I remember the first time I went to the chiropractor…I was very nervous.  However, it worked out so well for me that I later decided to become one!  You can rest assured that our entire staff will be doing our very best to make you feel as comfortable as possible.  We care, and we want you to have a positive experience."
First you will fill out some paperwork.  Next, we will take a complete history of your complaints.  Then we will perform a physical exam.  We may or may not take digital x-rays, depending upon our clinical decision.  An MRI or other imaging study may be needed.  Once we have all the information we need, we will go over your findings to diagnose the condition and inform you of your treatment options.  Treatment options may include care in our office, co-treatment with another health care professional, or a referral to another provider.